About DOMDA

The Dominica Diabetes Association (DOMDA Inc) is an alliance of persons who share a common interest in the improvement of the quality of life for all Dominicans including persons living with diabetes and its complications. The Association is a registered nonprofit Company (Company No. 2354) committed to working collaboratively with organizations of similar orientation in the prevention and management of Chronic Non Communicable Diseases (CNCD).
Article three of its Constitution specifically outlines the objectives of the Association as follows:
(a)    to promote interest in the management and control of diabetes;
(b)    to assist persons with Diabetes in managing their condition;
(c)    to disseminate knowledge on the subject of Diabetes; and to encourage the education of the public into the problems of Diabetes, its symptoms and its treatment;
(d)    to establish and maintain research activities in the disease of Diabetes and to collect and make available information relating to the incidence and treatment of diabetes; and to investigate the conditions under which diabetes occurs;
(e)    to accept subscriptions, donations (whether of real or personal estate) devises and bequests for all or any of the purposes aforesaid;
(f)    to promote and organize cooperation in the achievement of the above purposes and, to that end, to bring to the membership representatives of organizations engaged in the furtherance of the above;
(g)    to cooperate with other bodies having similar and sympathetic aims; and
(h)    generally to do all such things as are incidental or conducive to the attainment of the above object as shall further the active and corporate life of the Association.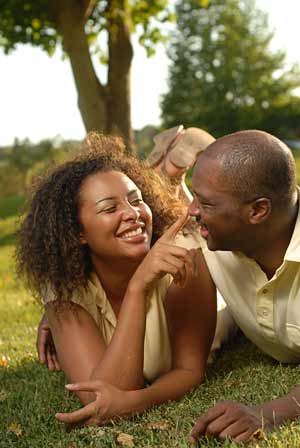 The Officers of DOMDA Inc. are:
President                    Marvlyn Birmingham
Vice President             Lennox St. Aimee
Secretary           
Treasurer                   Bernadette Philbert   
PRO                          Ferdinand Frampton
Committee Members    Rebecca Euzebe
Clemencia Thomas
DOMDA works all over the island and represents Dominica on the international level for all matters related to diabetes.
The association has excellent relationship with the Ministry of Health and strategic approach and programs for prevention and care are selected and implemented in close cooperation.
Currently there are 4 branches on the island:
Grand Bay Health District Branch
Castle Bruce Health District Branch
Portsmouth Health District Branch
Roseau Health District Branch
If you want to contact DOMDA please use the following details: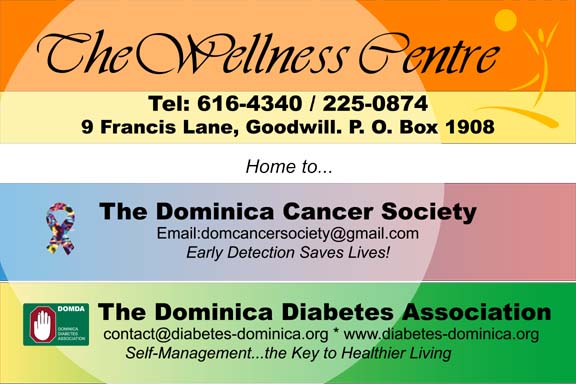 Dominica Diabetes Association
The Wellness Centre
9, Francis Lane
P.O. Box 1908
Goodwill
Commonwealth of Dominica
Tel +1-767 285 4125
E-mail contact@diabetes-dominica.org
TO DOWNLOAD THE MEMBERSHIP APPLICATION FORM PLEASE CLICK HERE
This website was created recently and shortly this page will contain more details about this association.
Please re-visit this website in the near future or go the pages Links and Downloads for more details.
This website is created and maintained by the Rotary Club of Dominica