Contact Us
If you want to contact DOMDA please use the following details:
Dominica Diabetes Association
The Wellness Centre
9, Francis Lane
P.O. Box 1908
Goodwill
Commonwealth of Dominica
Tel +1-767 285 4125
E-mail contact@diabetes-dominica.org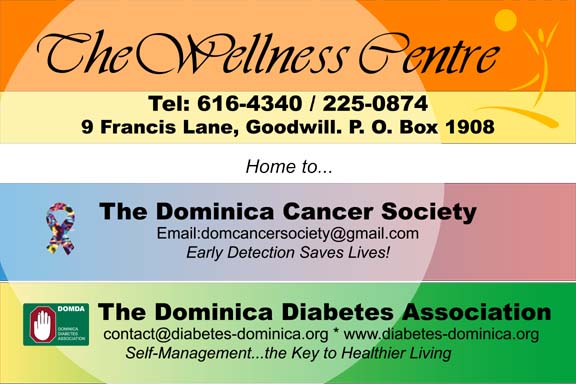 Thank you for visiting our website and please re-visit us again in the near future or go the pages Links and Downloads for more details.
DOMINICA DIABETES ASSOCIATION ALSO HAS ITS OWN FACEBOOK PAGE. VISIT THE PAGE AND CLICK THE LIKE BUTTON.