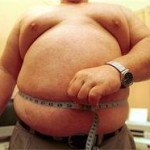 Dominica has the highest obesity prevalence in EC – Reports
Dominica has the highest obesity prevalence in the Eastern Caribbean reports from the World Bank are showing.
More details in this article from Dominica News Online: OBESITY
Reality Check: Things might not be as sad as this article indicates.
A report which provides an analysis of the results of a survey conducted in several Caribbean Islands including Dominica, does not support the "highest Obesity prevelance" ascribed to Dominica
To view the report Google "Samuels TA, Fraser H.  Caribbean Wellness Day. Rev Panam Salud Publica 2010: 28(6):472-9"  See table 2 page 474.
The "highest obesity" claim is also refuted in an earlier news release quoting the National Epidemiologist (click on Read More for details)